Details

Category: Individuals and groups
Created: Sunday, 23 August 2009 02:58
Published: Sunday, 23 August 2009 02:46
Written by Melissa Gasca, The Signal
Hits: 3110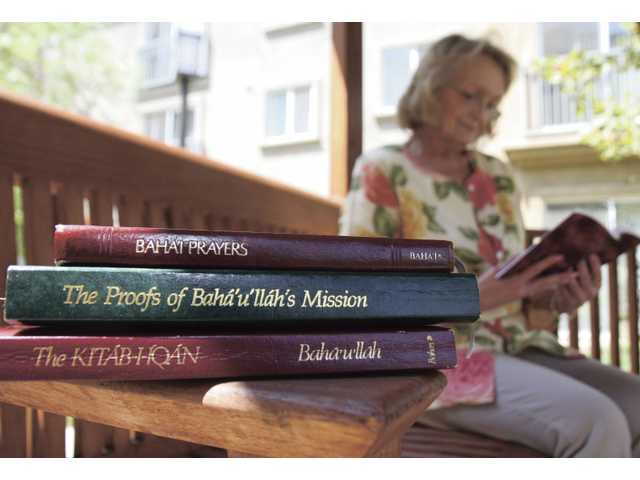 Laurie Schumer reads the Tablets of Baha'u'llah. Schumer joined the Baha'i religion back in 2005. Baha'is seek peace and unity, and they view the world's major religions as a part of a single, progressive process through which God reveals his will and spiritual education to humanity. Francisca Rivas (The Signal)
As a child, Laurie Schumer was introduced to about six different religions as her mother sampled faith after faith.
"My mother changed religions a lot," said Schumer of Santa Clarita. "So I had a lot of information about a lot of religions."
But it wasn't until she was 57 years old that Schumer found a religion she truly connected with.
She wasn't looking, she said. The Baha'i Faith found her.
A woman in her apartment complex knocked on the wrong door. Instead of moving on, that woman invited Schumer to "a fireside."
That is where Schumer said she found "the most wonderful people in the world." They were a group of local Baha'is.
For the next few months, Schumer threw herself into a time of intense reading.
First she delved into "Thief in the Night: The Case of the Missing Millennium," a book by William Sears exploring the mystery of the massive and fervent expectation of Jesus Christ's return during the 1840s. Sears presents the Baha'i faith as the answer to that mystery.